A new public artwork was officially presented to the city on Friday, together with the opening of a beautiful park named for urban sociologist and long-time Calgary city councilor Barb Scott.
A mesmerising, interactive piece, "Chinook Arc" was conceived by Joe O'Connell and Blessing Hancock. It was fabricated of frosted acrylic panels floating over a metal skeleton, and shimmers with light. It was inspired by the historic Beltline streetcar loop that once encircled the neighbourhood, as well as the arch of cloud created by Chinook winds that sometimes blanket the sky.
It's simply a beautiful sculpture in a superb park.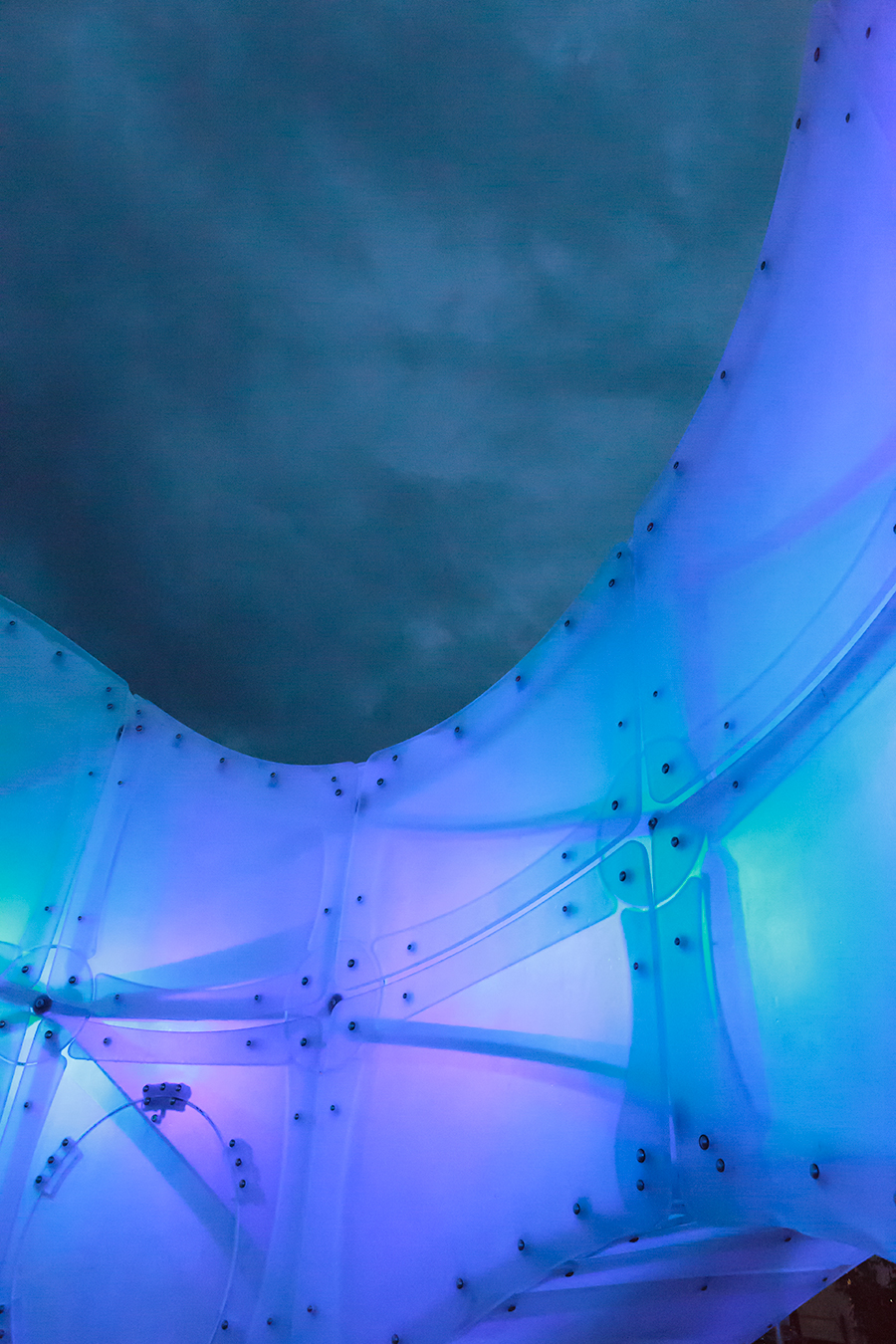 For the camera geeks: this was handheld at 25,600 ISO, 1/640, f8. The only adjustments were cleaning up a bit of noise and resizing.