I've just changed up the prints hanging at the coffee shop in my neighbourhood. With the summer solstice I decided something new was in order there too.
My extremely popular hedgehog "bad boy!" is now there. Another image of him will appear in the children's book on which I'm currently working.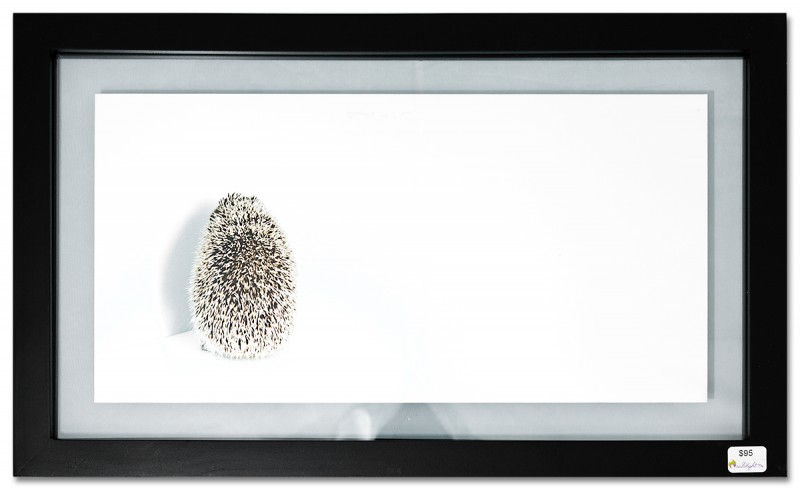 There is also a Cibachrome* (a print made onto a type of plastic instead of paper) of a small portion of Victoria Falls in the dry season.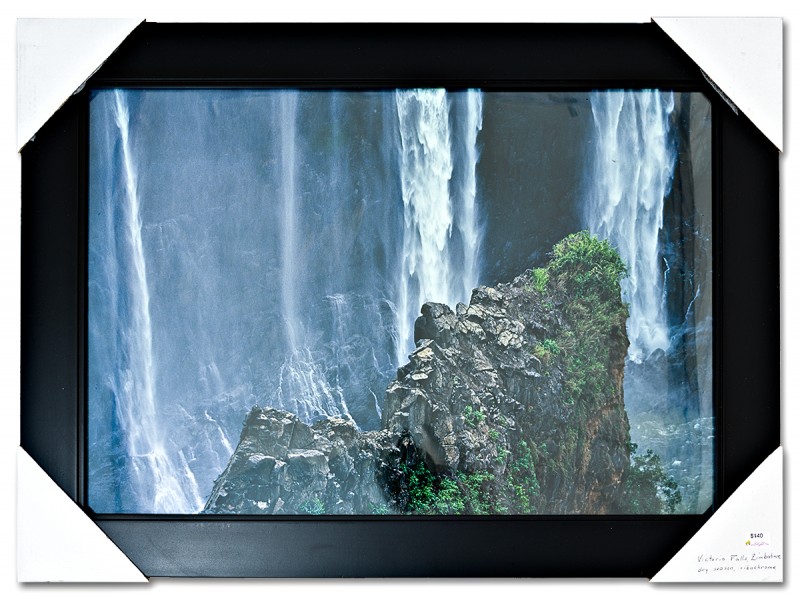 Other images include some small framed architectural images, as well as more wildlife.
If you're in the neighbourhood, drop into The Bullet Cappuccino Bar (near Northmount and 14 Street NW). They've got ice cream for the summer days ahead too!
* What's a Cibachrome?   Cibachrome prints are created from colour transparencies by a system that is completely different from regular colour prints. The sharpness, colour intensity, clean whites, and critical accuracy to the original slide are stunning. Cibachrome prints are made on a dimensionally stable tri-acetate polyester base (i.e. plastic, not paper). In plain English, that means that your print will not fade, discolour or deteriorate for a very long time. The Cibachrome process was developed by the Ciba-Geigy Corporation of Switzerland in the 1960s. The process was subsequently purchased by Ilford, now part of International Paper, and renamed "Ilfochrome" – but almost everyone still refers to it as Cibachrome or even "Ciba".   The Cibachrome process is completely different from the other methods of printing from slides, such as the "Type R" processes offered by Kodak, Fuji and others. In these other processes, the chemistry contains colour dyes that interact with the developer to place the colours onto the paper.   The reverse is true of Cibachrome in that the dyes are imbedded in the paper, and are selectively bleached out during processing. The dyes used are called Azo-dyes, which are known for their exceptional stability and colour purity. Cibachrome prints are known among artists, curators and art collectors for both their archival qualities (best of any common colour printing material) and their rich, saturated colours. When you compare them to other prints, they are also noticeably sharper – this is a direct result of the dyes being in the paper, not in the chemistry. Because the dyes are in the paper's emulsion, they act as an anti-light scattering layer. This keeps the projected image from spreading out as it penetrates and exposes the emulsion.   Cibachromes are also more environmentally friendly. Other processes release greater quantities of toxic dyes into the environment. With Cibachrome's, since most of the dye stays in the paper, there are less dyes in the waste chemistry. It's nice to find something that's both better for the environment and more pleasing to the eye.   Finally, Cibachrome prints are archival. Museums and art collectors insist on Cibachrome prints because they don't fade in normal light. Unlike regular colour prints, which fade even when stored in a dark closet, Cibachrome's will last a lifetime. That means that your investment will be around for a long time to come.   (Thanks for the lay explanation Dianne!)